Written by Liz Britton
When looking up gifts for men whom you're dating, the search results can get pretty wacky. Some sites suggest buying a beret, cleaning for him, making him a scrapbook
and other horrific gift ideas that will make him go running for the hills. Nothing says "get me out of this relationship" quite like personalized heart boxers, "Listen to My Heart" pillows, and an "Electric Hand Shocking Lie Detector".
With all of these fantastic gift suggestions out there, I decided to compile a reasonable list of what to actually get your boyfriend for his birthday. Because after he blows out his candles, he should want to stick around instead of jumping out a window.
It is my firm belief that there is nothing sexier than a well dressed man in a suit and tie. If your guy has not so great taste in fashion or just needs more work clothes, a few quality button-up shirts and silky ties will do the trick.
Don't know his style or his size quite yet? Make sure you get a gift receipt so if there's anything that doesn't suit him, he can just take it back and get the right size.
2. Cuff Links
If you don't have a lot of money to spare (we've all been there), get him a nice pair of cuff links. They are something he can wear every day and some websites will let you put his initials on them.
These are great if you are in the beginning stages of dating and don't know what his measurements are to get a shirt or a pair of pants.
3. Technology
My brother can testify – there is nothing more exciting to a man than some cool gadget that they can show off to all of their friends. It doesn't matter what piece of technology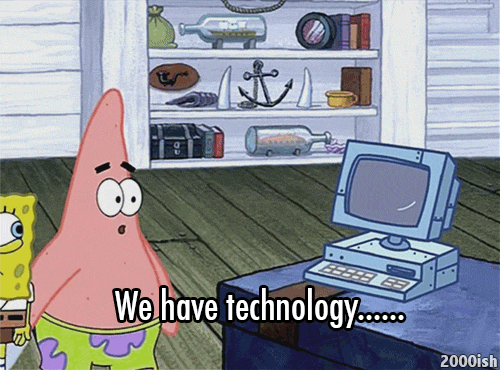 you get them (honest). As long as it looks cool, functions and is in high demand at the moment, your boyfriend will love it.
Technology is a gift you can give him at whatever stage you are at in the relationship. TIP: I don't recommend getting him a plasma screen TV if you've only been dating a few months or so, but getting him some high tech earbuds or an accessory for his phone is definitely a good idea.
Figure out what kind of music he likes and score some tickets for a fantastic evening for the two of you. It's even better if he likes classical: you can both dress up in your nicest outfits (maybe he'll wear one of the shirts and ties you bought him) and have a romantic evening.
I cannot stand suggestions to "clean his house in lingerie" and "cook for him in a skimpy little outfit". Logically speaking, if you were to try cooking in nothing more than your underwear, there is a high possibility of you accidentally getting burning hot oil in a few very uncomfortable places.
That being said, if you are in a tight financial spot or simply want an evening alone with him, then cook him a meal (with all of your clothes on, preferably).
I can't tell you how many cooking fiascoes I have had (ugh, carrot cake problems). And that's without the pressure of cooking for someone else. Make sure that you can actually cook. Find out his favorite foods and make sure you practice before trying to cook for him. Practice makes perfect and gives you a higher chance of not burning down his kitchen.
If your boyfriend is into sports, take him to his favorite football or baseball game. It's okay if you don't know the first thing about sports. The point isn't for you to show off
what you know – it's to make sure your significant other has a good time.
If you have no clue what's going on in the game, ask a couple of questions so he at least knows you're interested and having a good time. If you're a sports maniac, then hopefully you'll have a good time too (unless you're rooting for the opposing team, then things could get a little messy).
7. Cologne
Have a scent you love? Buy your boyfriend some cologne that you adore.
If you've been having trouble weening him off of the old Axe spray (hello high school flashbacks), a cologne picked out specifically by you should do the trick. Make sure you coo about how much the scent turns you on and you can bet he'll be wearing that stuff
every day.
It doesn't have to be expensive. You can get him some nice cologne for as little as $15.00, depending on how much you want to get him.
Let's get real: he probably doesn't have a really good razor that gets him that close shave he's been itching for.
Keep in mind that shaving kits don't have to be expensive. Even just getting a quality razor and some aftershave will do the trick.
9. A Watch
See that your boyfriend's watch is getting too worn? Go shopping for a new one. Make sure to keep the receipt, just in case he'd like something more his style.
Do not make a heart shaped collage with photos of the two of you. Do not make a pillow with your face on it. And, most importantly, do not make a scrapbook of all the reasons you love him.
Do bake him cookies. Do knit him a scarf. Do sew him some throw pillows (because guys usually don't have them). Keep it simple. Keep it sane.
These are just a bunch of my ideas. Leave a comment down below with your suggestions!